---
Personal Stories
---
This section has Personal Stories from the "Big Book"® of Alcoholics Anonymous, First Edition (1939). This material is available on-line because the copyright for the First Edition has expired. Stories from later editions are not available on-line because of copyright restrictions.
---
---
This section has Personal Stories from AnonymousOne.com.
---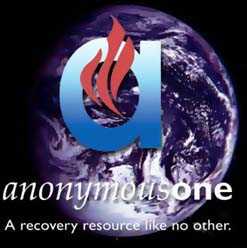 The stories contained herein are those of experience, strength, and hope as told by individuals in recovery or their loved ones. They described what it was like, what happened, and what it is like now.
Use the "Pull Down" arrow to find a Story, then press "Find"
| | |
| --- | --- |
| Men Alcoholics | Women Alcoholics |
| Addicts | Al-Anon |
| Spiritual | Compulsive Eaters |
| Gambling | Franšais |
| 12 & 12 | If you would like to share your Story please forward it to: |
---